Vegan Blue­berry Muffins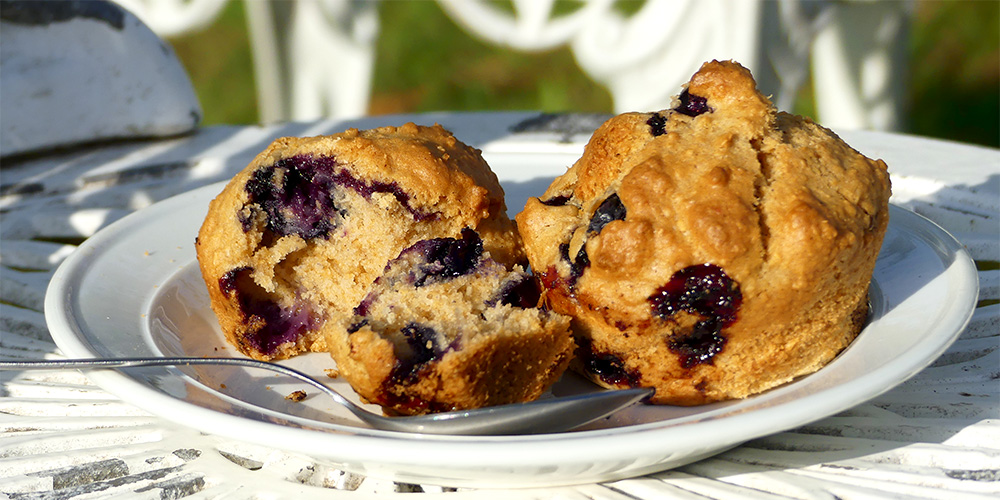 Another recipe we tried for the first time during our second stay in the Yoga Retreat. Nearly all of the helpers turned vegan in the meantime. We still wanted to give a sweet treat to all our fellow helpers. Therefore we made these blueberry muffins without any animal products. And on top of that we even used wholemeal. But don't be afraid, they are healthy but sooo yummy at the same time.
31/10/2017
Sweet tooth
sweets
(0 ratings)
Sydney, Swamis Yoga Retreat
difficulty
preparation
baking time

25
min
temperature
ingredients
3 cups wholemeal flour
1 cup sugar
4 tsp baking powder
1 ½ cups almond milk
½ cup oil
2 cups blueberries
step by step to pleasure
Grease a muffin tin or put paper cups in
Mix flour, sugar and baking powder in a bowl
Add the almond Milk and oil. Fold into a smooth dough
Carefully add the blueberries into the mixture
Fill the mixture into the prepared muffin tin
Bake for 25 – 30 minutes until skewer test comes out clean

hints & clues
If you don't have any paper cups available, you can easily use baking paper. Just cut it into stripes and put them into the greased muffin tin crosswise. They will not stick to the muffin tin and you can remove them easily
Et voilà enjoy your deliciousness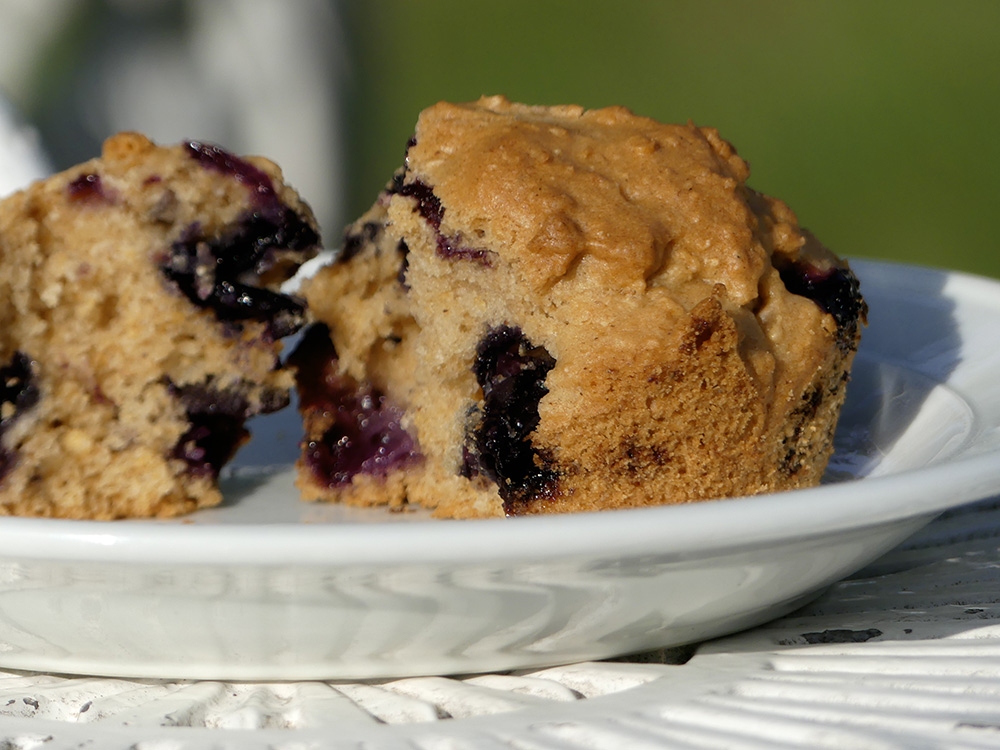 Have fun and come back for more!
If you'd like to share your baking with us, tag us at Instagram: @tastethecultures
0 comments
---


No comments so far. Don't you want to be the first one?