Green Smoothie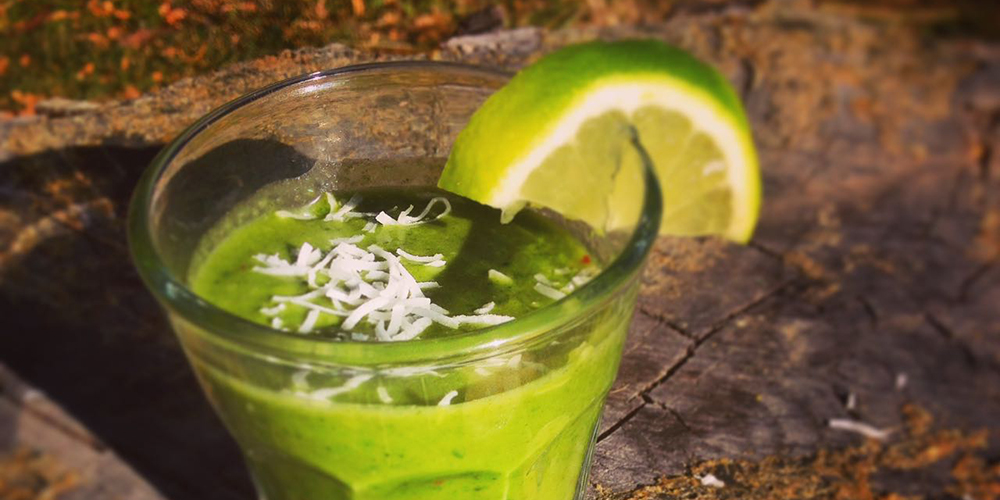 During our time working in Swamis Yoga Retreat as Volunteers, we talked a lot about healthy diets. The different nationalities of our helpers brought a mixture of languages, but also a lot of inspiration for food and cooking. We were cooking for the guests and helpers as well. Therefore it was really important to make the meals diverse, healthy and colourful. There was a lot of silverbeet in the fridge that we had to make use of. That's how the idea for this green smoothie was created.
16/07/2017
Australia
smoothie
Sydney, Swamis Yoga Retreat
difficulty
preparation
ingredients
1 Banana
1 Apple
2 Stems of silverbeet
2 Tbsp Coconut Cream

step by step to pleasure
Remove the core of the apple. Cut the apple and banana into pieces
Wash the silverbeet and dry with a tissue
Cut the white end of the stems off and cut the rest into pieces
Place banana, apple, silverbeet, and coconut cream into a blender or use the stick blender. Mix everything until smooth
If you want to add more sweetness, put a little bit of honey or sugar in. Alternatively you can use rockmelon instead of banana

hints & clues
Perfect use for your very ripe or overripe fruits, because they've developed their full fruity and sweet flavour
A very powerful Blender saves time and remains you calm. It is definitely worth the money

Et voilà enjoy your deliciousness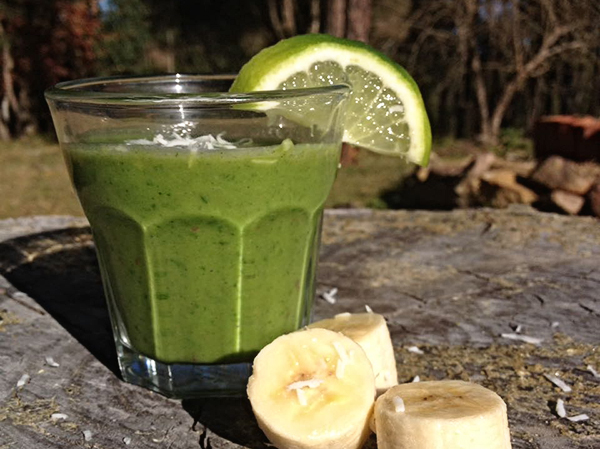 Have fun and come back for more!
If you'd like to share your drinks with us, tag us at Instagram: @tastethecultures
0 comments
---


No comments so far. Don't you want to be the first one?