Cream Cheese Brownies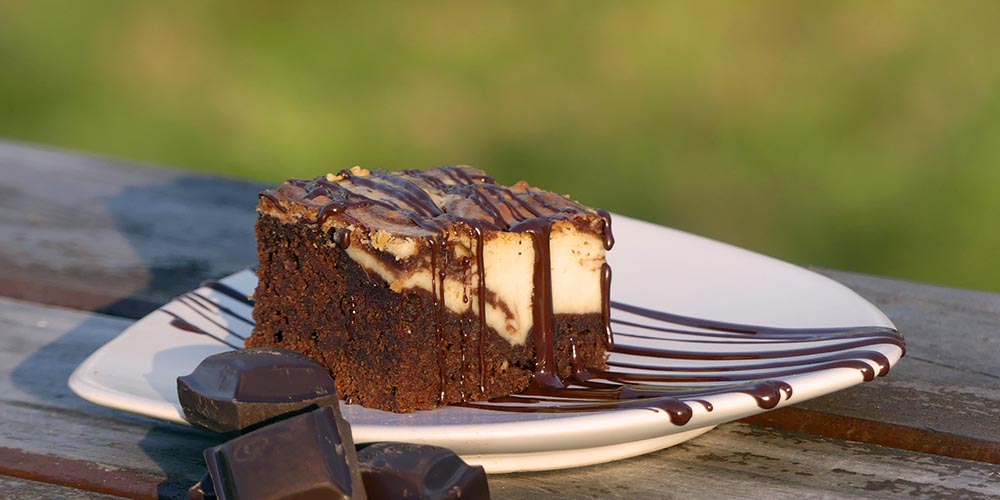 I made this recipe for our chocolate-loving helpers in the Yoga Retreat in Sydney. We just finished another week of guest care. Therefore we all needed that break urgently. Everybody was really excited about the free days to come. What better way to celebrate this, then having a super delicious, absolutely not healthy cream cheese brownie??
16/07/2017
Australia
sweets
Sydney, Swamis Yoga Retreat
difficulty
preparation
baking time

35
min
temperature
ingredients
125g dark chocolate
125g butter
125g brown sugar
2 eggs
75g plain flour
250g cream cheese
50g white sugar
vanilla essence
step by step to pleasure
Preheat the oven at 180° fan bake
Melt the butter and the chocolate in a basin of hot water. Keep stirring it meanwhile
Mix the eggs and the brown sugar in a mixing bowl
Add the chocolate-butter into the egg-sugar mixture, and finally add the flour too
Mix the cream cheese with sugar and vanilla essence in a separate bowl
Now put the chocolate dough into the prepared brownie tin,Put the cream cheese mixture on top and stir with the fork to make a swirly pattern
Bake for 35 minutes and give time to cool down
Et voilà enjoy your deliciousness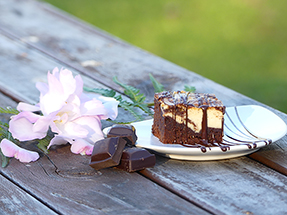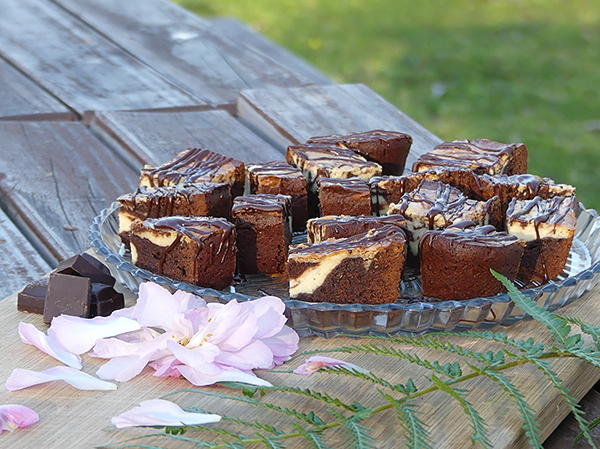 Have fun and come back for more!
If you'd like to share your baking with us, tag us at Instagram: @tastethecultures
2 comments
---
reply
12. November 2017
Bianca
Sowas von lecker und in wenigen Minuten war alles aufgegessen...
13. November 2017
Thomas
Absolut mega! Ihr glaubt garnicht, wie schnell die Kuchenplatte leer war. Hahahahaaa