Green like a kiwi & Maori steam oven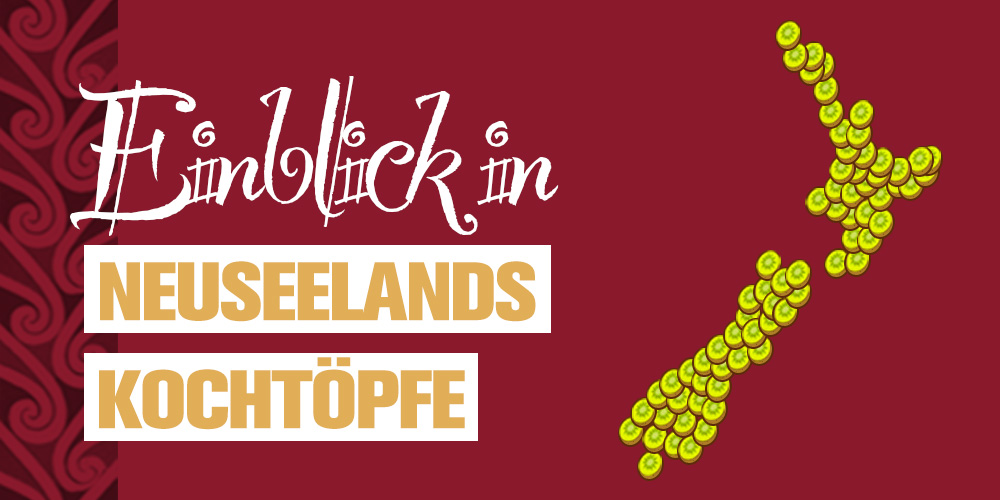 10/01/2018
New Zealand
foodblog
A glimpse of
New Zealands cuisine
Our
Top Food & Drink recommendations

for New Zealand
New Zealand Lamb
TipTop Ice Cream
local Wine & Craft Beer tastings
Getting out of the German office chair and jumping directly into the New Zealand adventure. Sounds adventurous? Exactly. The green island "next to" Australia and our campervan Marty were our home for one year. Enough time to see it all? Definitely not. At least not according to our taste. New Zealand has so much to offer from unique nature and welcoming people up to proud Maori culture and even campervan lifestyle. But is there also some space for culinary pleasures? Yes, indeed. Lamb, Hangi, beer culture and many influences of international cuisines are imprinted into New Zealand's culinary roadmap. Read now about this and what else New Zealand tastes like in this food blog.
There is no green like
kiwi green
Green, greener, kiwi green. There cannot be a higher level of green then here. At least not without the help of Photoshop. The meadows, forests, trees and ferns are beaming in many shades of green in New Zealand. It's nice to look at and especially comfy for the plush sheep.
Which leads us directly to an important part of New Zealand's cuisine:

Lamb
We have to admit, it isn't easy to finance these kinds of pleasures with a slim backpacker budget. But you have to treat yourself from time to time. Especially after a long day picking apples or pruning kiwi trees. If you choose New Zealand lamb, you won't be disappointed. It is tender, of rather mild taste and a multiple choice of dishes can be varied with lamb meat. Perfect. The Kiwis love their lamb as well. However the prevailing opinion seems to be, that the premium quality lamb meat is exported overseas. Only the second quality range comes into the local supermarkets. We can't disprove this by facts but we were truly convinced by the taste of the lamb we had.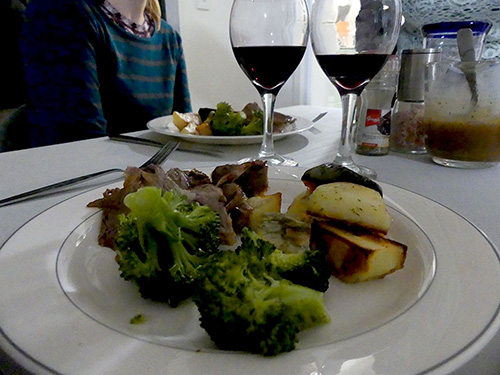 It is best accompanied by the classical British mint sauce. Roasted veggies and potatoes as a side dish make it the perfect New Zealand family Sunday roast. During our time on Aroha Island we were invited by the managers Simon and Wendy to have a typical New Zealand dinner with them. It was a privilege for us to meet these two lovely people. And I would think the pictures speak for themselves.
If you want to finish the perfect dinner with a dessert, have a look into the freezer. Most probably you will find a box of the popular TipTop Ice Cream. But it isn't just any regular ice cream. It's super delicious and comes in many different tasty sorts like Hokey Pokey, Cookies and Cream oder Orange Choc Chip. Definitely recommended to try them all and find your favourite.
British heritage:

fish & holy buns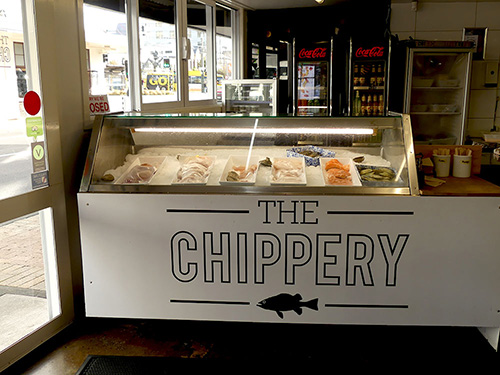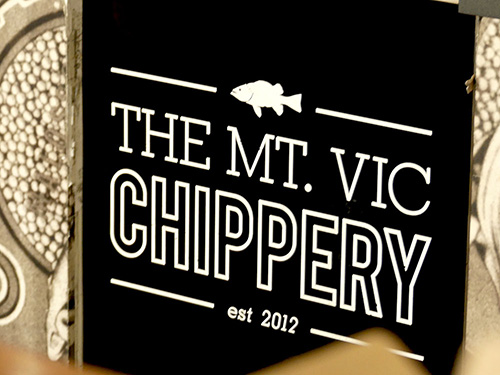 New Zealand surely can't deny their British roots. It is as certain as the queen sits on her throne, that you will get a decent portion of fish & chips in New Zealand. Anyway the quality might differ from place to place. It is not only a question of the presentation (from old newspaper up to organic recycled cardboard boxes) but about the choice of fish and sauces. However, it always seems to be an honest, down-to-earth meal which pleases the whole New Zealand family and us backpackers as well.
Especially appealing is the prospect of catching the fish yourself. That's what happened on Aroha Island, when 3 brave fishermen rowed into the bay to catch the dinner. They came back presenting their caught fish proudly. Now it's time for the smart cooks to turn the catch into self-made fish & chips. That's how easy fast food is turned into a gourmet dinner in New Zealand.
Another culinary event that is linked to our stay on Aroha Island are the Easter holidays. In Germany we have a traditional sweet Easter bread, made with raisins. In the New World and back home in the British Kingdom, they have their Hot Cross Buns. They are sweet and spiced raisin rolls with a with cross baked on top. They are eaten warm with butter or jam during the Easter holidays. Very tasty tradition.
Kiwi's like it
fast and fried
In every single township they have at least one takeaway for fast food. The Kiwis obviously love their fast, fried and uncomplicated food. They even like to take it into the park or to the beach. Of course all the big fast food chains are present as well; they seem to be especially keen on KFC. But there are many small family owned restaurants as well. Special to us, are the various sorts of pie you can get. These puff pastry pies are filled with a huge variety of choices like curry chicken or steak and cheese. They are definitely a must-try in New Zealand.
Nevertheless we tried to avoid the pleasures of fast food as good as possible, not least because of health reasons. But that seems to be odd to the locals, who keep asking us constantly what other food we are eating instead. A life without fast food is not only possible, it can be marvellous. Especially our cooking culture in the campervan. If you are interested in that, you can read more in our next upcoming article: Surviving in the campervan.
Internationality
á la carte
New Zealand is a nation of immigrants. It is a natural reaction of the new inhabitants to keep their traditions and recipes alive. Asian, European and American influences add not only to the townscapes but also to the menus of many restaurants. At first glimpse New Zealand seems to be quite small and far away from the rest of the world. But if you look closer into the multicultural cooking pots, you realise the opposite is actually true. One a backpackers budget, it is not easy to go out for food into a restaurant. Groceries are expensive; especially dairy products, meat, fruits and veggies partially, depending on the season. You get used to looking out for the small `reduced` stickers in the supermarkets. And you are truly happy if you manage to find a special cheese or delicacy on offer once in a while. Especially people who strive to life longer in New Zealand will get to a point of spending more money for the sake of more varied and healthy food choices. There is a rich choice of organic food in the supermarkets. Especially organic vegetables, fruits, nuts, seeds and yet all the popular superfoods like chia seeds, goji berries or coconut oil have a space in the supermarkets. Even people with allergies or special diet needs have a variety of products to choose from.
We are especially keen on non-dairy milk products. They have a broad offer from

lactose-free milk, to almond, coconut and soymilk.
You don't lack anything in New Zealand if you have enough money to pay for it.
It is and always will be
toast
There is an exclusion from this general rule: bread. For us Germans, bread is an everyday food. The choice of bread in New Zealand in contrast is frighteningly small. There is toast. There is even toast with whole meal or with sunflower or pumpkin seeds. But in the end it is nothing else but toast. Even the imprint `German Style`doesn't change a thing about this. It is soft, flabby, has no crust and you need to eat umpteen slices to feel full.
You can come to terms with a lot of things, but you cannot replace

fresh German brown wholemeal bread

with toast. No more words needed
On top of their toast the Kiwis like it hearty. Vegemite (Aussie company) or Marmite (same product, different name) are really popular spreads. We believe there is only two ways of handling this interesting spread based on yeast extract. You either love it or you politely decline the offer. Anyway you should try it at least once to find out which side you are on. And of course there is the all-time favourite peanut butter with jam. We loved it and always appreciate a good PBJ sandwich.
Microbreweries with macro taste
However, man does not live on bread alone. A decent beer or wine from time to time is definitely alright. Surprisingly New Zealand offers a huge variety of beers produced in not less than 98 breweries. They brew a lot of good beer. The current trend goes towards microbreweries and the many diverse compositions of beer and mixed drinks are simply stunning. There are rumours that all the small, successful microbreweries will soon be bought and integrated into the bigger companies. Anyway tasting the New Zealand beers is highly recommended.
We most enjoyed the following brands:


Moa, Macs, Boundary Road Brewery as well as Speights, Tui & Waikato of the bigger companies
Given that the beer bottles come in a compact 0,33l design, you can enjoy them without any regrets on the next morning.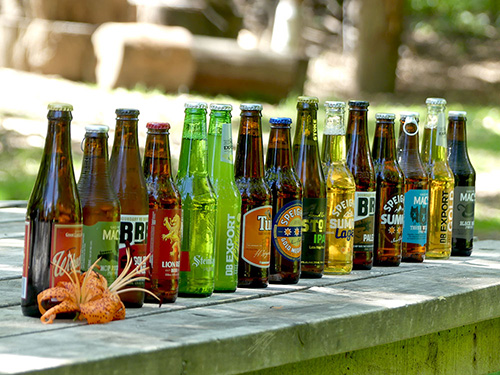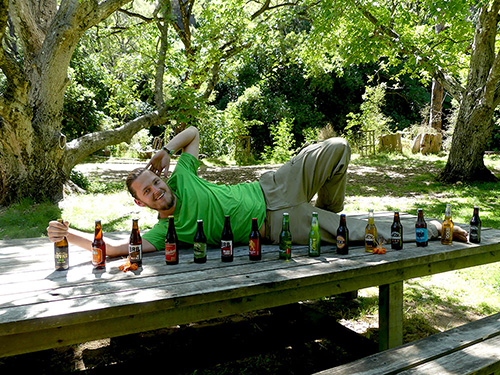 For those with a sweet tooth, we recommend tasting the L&P lemonade. It literally means Lemon & Paeroa and is a truly New Zealand soft drink. You can drink it as an alternative to or even mixed with beer. The lemonade is brewed in Paeroa and tastes sweetish with lemon note. We loved it as a basis for a refreshing Radler (German for beer mixed with lemonade). And even better, the slogan: "World famous - in New Zealand".
In vino veritas
If you are more interested in grapevines and production years, you are absolutely right in New Zealand. There are huge growing areas in Hawkes Bay, Marlborough, Canterbury and Gisborne. The variety of sorts ranges from Sauvignon Blanc, Pinot Noir to Chardonnay and Gewürztraminer, Riesling and Pinot Gris. It is similar to the beer industry. It is still a very young industry in New Zealand but nonetheless extremely profitable. It has become one of the most important industries for the green island. We were lucky and privileged to get a wine tasting with our befriended couple Miriam and Gaël from France. These two wine experts showed us the Giesen winery they worked for. They presented us the diversity of Giesen product range and served us some of the most exquisite wines.
In an

expertly manner

we swayed our glasses, smelled, tasted and finally spat the wine out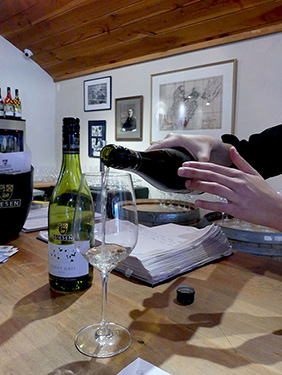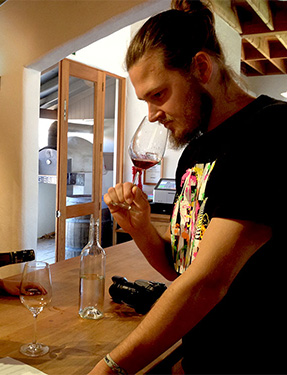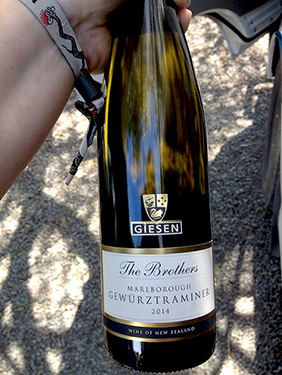 Fresh from the vine

is the real pleasure

The export of fruits is likewise an important source of income for New Zealand. Everybody knows her and still only a few people have enjoyed her the way we did: the kiwi fruit

Apples are like rediscovered jewels to us now. If you read about our adventure of the apple picking job in New Zealand you'll know how much time, effort and sweat goes into these products. After this experience we see a juicy, fresh apple as mother nature's answer to a ravenous appetite for sweets.
Seasonal fruits and veggies in the New Zealand supermarkets are generally from local production
Apples, kiwi fruits, cherries, grapes, oranges as well as avocado, tomato and other veggies can be bought with a clear conscience. You don't need to worry that they might be shipped around the world before they end up in the supermarket.
Freeeezy Gisborne
and read about our job in Poverty Bay.
New Zealander often
buy local

products

Especially beautiful and worth copying is the tradition of farmer's markets. Nearly every city in New Zealand has a weekly market ongoing. You can get all fresh produce there. Many people have big properties and grow their own food. Whatever is not used by themselves they can put up on the market. But there is more to it than just fruits and veggies. They even sell handmade products like jam and chutneys. Marvellous. You can get olive oil, cheese, self-brewed beer, organic meat, liqueur or bread and most of it in organic quality. Often they extend their visit to the farmer's market into a full weekend walk and the diverse offers invite to linger around. We really enjoyed it and usually bought some nice treat for us. It gives you a good feeling to know exactly where your groceries come from.

Another great shopping opportunity which should be mentioned in regard to New Zealand is the "Bin Inn" shops. They are shops where you can get groceries in bulk. Which basically means you can choose the amount you want to buy just by taking the product out of a big container into your own bag or box. Usually they have nuts, legumes or dried fruits, as well as flour, rice or cereals for reasonable prices. We think it is great to reduce packaging material and enable people to choose how much they want to take at the same time. Here are some pictures how this might look like.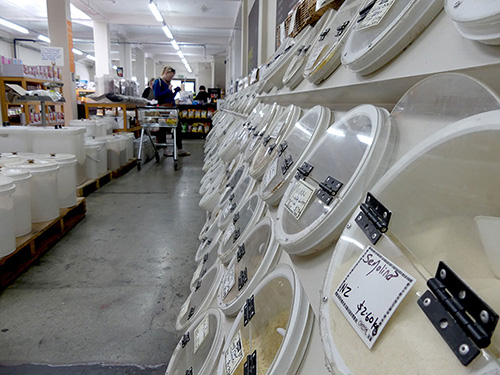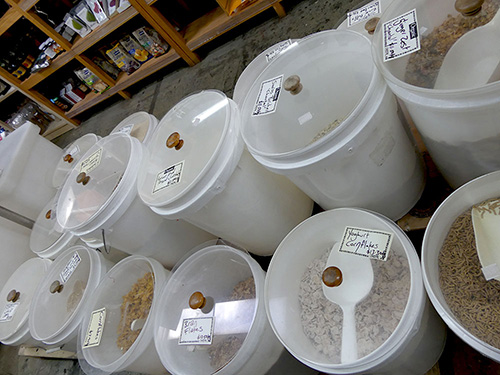 Perfumed fruits

made us a little tipsy

A specialty in New Zealand's fruit basket which we want to introduce you to: Feijoa. It is also called pineapple guava or Chinese gooseberry. That doesn't help much if you have never tried it before.
Our first tasting was a bit overwhelming. It tasted like perfumed. Too much to take
Later on we learned that the intensive taste might be linked to the ripeness of the fruits. When we tried them the next time we were delighted. Like we were from the feijoa liqueur at the
Purangi Winery
. If you ever come to Coromandel Peninsula we definitely recommend a visit. They have awesome pizza and a beautiful feijoa liqueur and it is all sold with so much enthusiasm. And if you like to get some more inspiration, just check out our adventure of the Northern Island including the
Coromandel Peninsula
.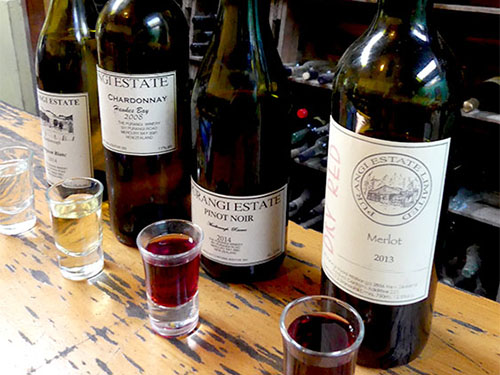 It's getting
hot in here
No New Zealand trip would be complete without getting into the Maori culture. They are proud warriors at the Haka, neat Poi poi artists and conquerors of nature's powers. At least they are making use of them for cooking with hot steam originating from the earth. There is a living Maori village in Rotorua called Whakarewarewa. Every 30 minutes they have an eruption of the Geysir shooting hot water into the air. It is steaming and boiling basically everywhere. The Maori are using it for their food preparation in the Hangi, an oven underneath the earth's surface. Meat and vegetables are put inside the oven in the morning. They will be ready for dinner after they come home from work. Slow cooking at its best.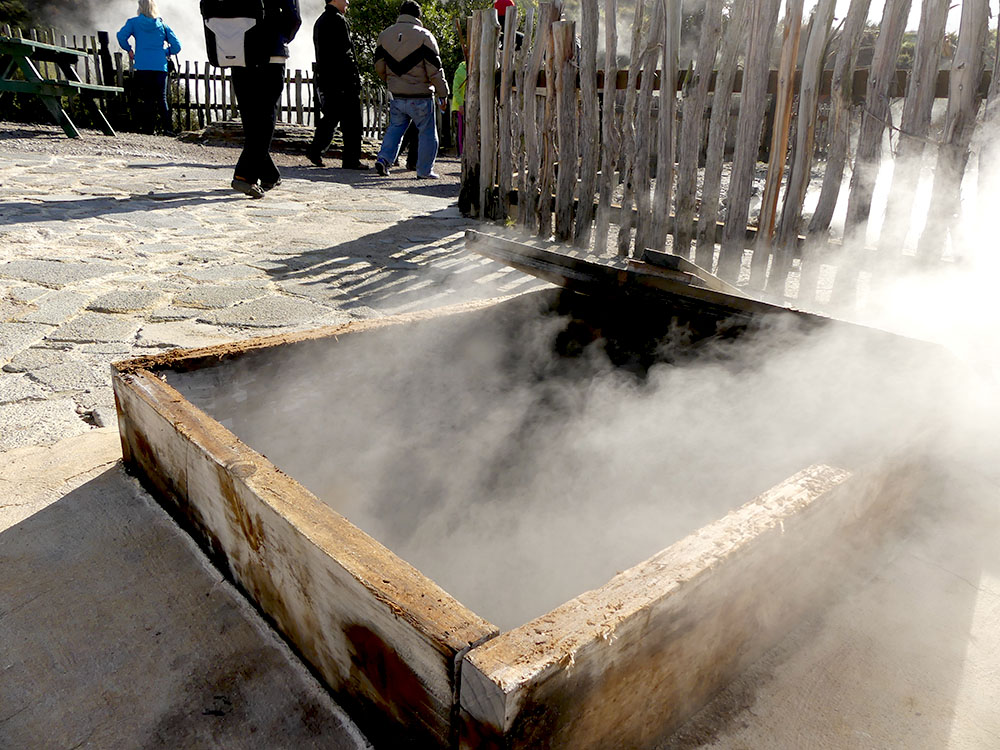 Our
New Zealand Résumé
Ok we agree, New Zealand might not be internationally renowned for their haute cuisine. But that surely doesn't mean there is nothing to explore. It is worth visiting this country at different times of the year and see how the seasons change the cuisine. Fruits and veggies are always best fresh from the tree or the field. And all the local specialties like lamb or hangi are definitely worth trying. Enjoy it with a decent glas of local wine or (micro-)beer and there should be no wishes left open.
New Zealand was and still is a country of migrants
They brought their traditions and recipes. This multicultural luggage is reflected in the pots and pans as well. On a first glimpse it might simply be an Anglo-saxonian stew. But if you take your time to explore it intensively, New Zealand's own note will come through.
If you'd like to share your kitchen magic with us, tag us at Instagram: @tastethecultures
0 comments
---


No comments so far. Don't you want to be the first one?