Swami's Yoga Retreat

- so much peace & love
Swami's Yoga Retreat

- so much peace & love
02/12/2017
Kenthurst, Sydney
Australia, NSW
4 out of 2 ratings
Australia is a big country. Massively big. Exploring this country by car takes a lot of petrol, strength and stamina. But it has so much to offer, there are plenty of breathtaking things to do around every corner. It is sometimes difficult though not to lose yourself between all the driving and sightseeing or animal watching.
After more than 17.000 km travelled around the country and two weeks non-stop rain from Brisbane to Sydney we were out of travel-batteries. Just as we needed a break, we found a marvellous place at the outer suburbs of Sydney, Australia's most famous city. Swami's Yoga Retreat offered us a paradise-like home. Besides this it offered us a place to rest, try out new things and learn about ourselves. Finally we had some time to find our way.
Bali inspires us and workaway.info gives us what we were looking for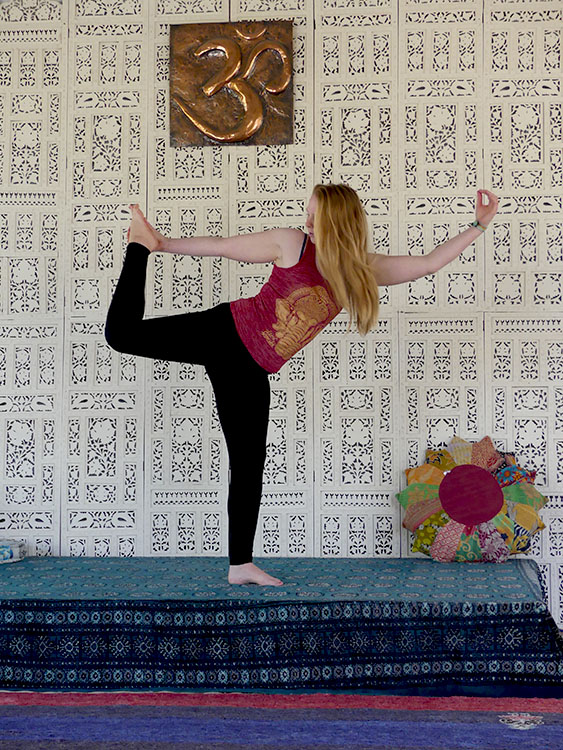 After crossing through the outback, we had to leave Australia to renew our tourist visa. So we decided to book a flight from Darwin to Bali first week of May. Staying in Ubud, the spiritual and cultural center of Bali, meant recharging our batteries and replenish our tired souls. It was impressive and exactly what we needed at that time. We wanted more and so we started to look for a volunteering place that relates somehow to Yoga. And that's how we ended up in Kenthurst, one hour drive from Sydney downtown.
What exactly is
workaway

and how does it work?

There are many different kind of volunteering places around the world. Websites like workaway.info or helpx.net connect their members to hosts. Usually these hosts offer accommodation and food in exchange for a certain amount of work hours on their farm, school, household, business or even in a yoga retreat. But beware, there are certain suspect offers and some of them even cost you a lot of money. If it sounds too good to be true, it most certainly is.
A
magical place

full of trees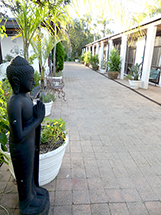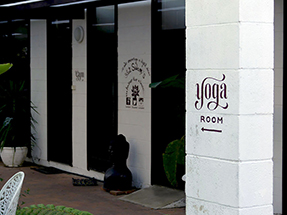 Swami's Yoga Retreat is an attraction itself. It is quietly situated, far away from the hustle and bustle of metropolitan Sydney. Surrounded by nature, in the middle of the australian bush in New South Wales. The smell of eucalypt fills the air delightfully and colourful parrots spread their wings in between the trees. During the daytime one can hear the typical laughter of the Kookaburra and in the night you might catch a glimpse of a bouncing wallaby. Swami Sarasvati is a celebrity in Australia. She started her own yoga tv show in the late 60s. For many years she brought yoga home to the eager tv audience and their offspring. Nowadays they come to the resort, which was built about 50 years ago in Kenthurst, to refresh and recreate themselves from their stressful urban lifestyle.
The retreat offers diverse yoga classes, meditation, mindful walks, stretching and some spa time at the pool or sauna. And not to forget: the incredible food. The health-oriented guests get three meals per day. All of them at least vegetarian or even vegan. There is wifi around the property but the connection is sometimes interrupted and a social media detox is highly recommended. Furthermore there are plenty of interesting books available which make you forget about TV completely. Topics covered are health, yoga, meditation, fasting, enlightenment, religion and spirituality. There are so many possibilities to unplug, which make this place absolutely magical. It doesn't matter who you are: workaholic or world traveller, single mom of 4 kids or senior couple, yoga connects them all.
So we needed
recreation from holiday

?

Yes and no. Firstly we are not on holiday. As mentioned before, travelling can be tough sometimes. And secondly we are also working at Swami's a couple of hours a day, which supports the restorative nature of the retreat for the guests. Additionally yoga became a big part of our lives since New Zealand. Therefore Swami's gives us the opportunity to combine volunteering and doing what we love at the retreat. All the volunteers are allowed to use the offers of the retreat.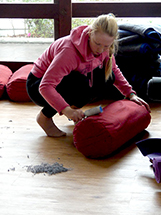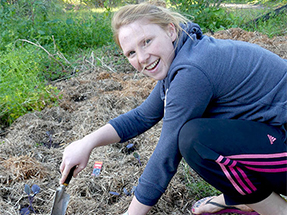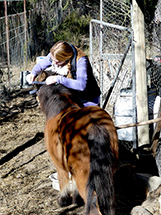 It gets even better than that: we were allowed to test our kitchen limits. At first we were occupied with the daily tasks like housekeeping, gardening, handicraftship or general cleaning tasks. Until Sanjay, owner and son of Swami, had confidence in us to offer the chef position to both of us. How exciting! Firstly we needed some assistance regarding the quantities and variety of dishes, but finally we hurled ourselves into the kitchen adventure: cooking for guests. It meant a lot of stress and fun at the same time.
Even before we started our new kitchen jobs, we used our free time to bake for example Cream-Cheese-Brownies and got a lot of positive feedback from guests and volunteers alike. Being responsible for a whole meal of course was truly a challenge. Cooking for 2 or 4 hungry ones is not a big deal. Cooking for 25 people is a totally different story. After the first meal everyone encouraged us by their overwhelming positive feedback. The guests enjoyed our food and the helpers were delighted too. Sanjay gave us the biggest compliment, after trying the dinner, he said "superb". We were in food heaven.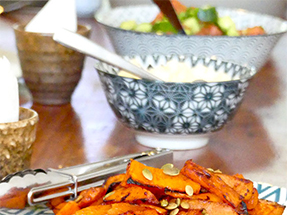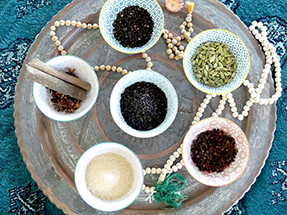 That's how we got the new job. So every day we either cook dinner or lunch and serve it tot he guests. Usually it is two main dishes, rice, pasta or potates and two salads, dips or sauces and even sometimes a dessert. We always got positive feedback and many guests asked for recipes. Some even wanted to come visit us in our (not yet) existing café or restaurant.
tastethecultures:

from scratch to realisation

The first light of day saw our foodblog idea in New Zealand. We intensified our thoughts and collected inspiration on the Cook Islands. They have a delicious food culture, which we wanted to share with the world. But we only got it started after the encouragement oft he guests and helpers in Kenthurst. It took quite some working hours but finally we reached our goal. Our recipe collection from all over the world was born in Swami's Yoga Retreat.
We simply love food and cooking. Therefore the main idea of our blog is to collect and present recipes from different countries and cultures which we pick up along the journey. It is our believe, that you can learn about the soul of a country or culture by tasting their dishes and ingredients. That's what we will show you on taste the cultures.
Many of the recipes in our collection were created or inspired at Swami's. Partly because we had the time and space for taking pictures. But also because healthy food is one of our main concerns, which seems to be natural at a Yoga retreat. Smoothies, grilled veggies or flour and sugarfree brownies, vegan cakes or energy balls, we want them all.
Got hungry now? Just have a look and get inspired by our recipes: tastethecultures
A summary full of
love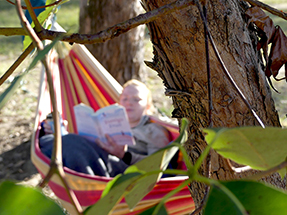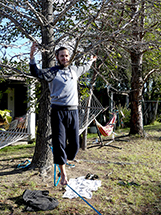 Volunteering offers not only a possibility to stay somewhere on a small budget. This `somewhere` quickly turns into a home and the unknown people will become your friends and family. You often get the possibility to test your limits and capabilities if you want to. On top oft hat you get that beautiful feeling inside. That feeling of being part of something and helping others. Without exchanging any money. Without anyone gaining any profit out of it. You help and support each other. Some might call this a bit socialist. We call it human. You might know this feeling from your sports club, too.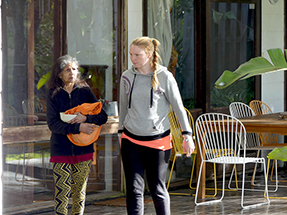 Swami's is definitely a special place. It offers so much pleasantness, which makes it hard to ever leave this place again. In the end this is about the people who make it that special and beautiful. All those people to share great experiences with or even do the not-so-great-jobs together. The people to enjoy yoga with, talk through the night or simply laugh silly about board games.
We are grateful for this magnificent time, all the inspiration, the positive energy and love that we shared in this place.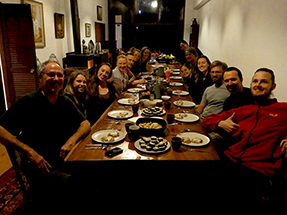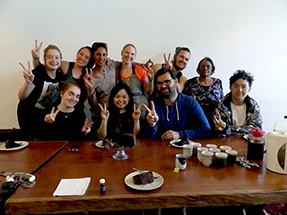 all adventures
0 comments
---


No comments so far. Don't you want to be the first one?