First steps on New Zealand ground
First steps on New Zealand ground
12/02/2016
Wellington
New Zealand, North Island
5 out of 1 rating
It is crazy how fast time passes: we just celebrated Christmas in full decoration and a propper Christmas tree and now the massive Farewell party combined with Thomas's birthday is over. The day of the departure is near. Much faster than we thought, especially if you have a look onto our to-do-list.
The last month in our old lifes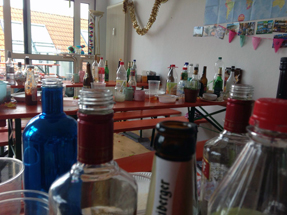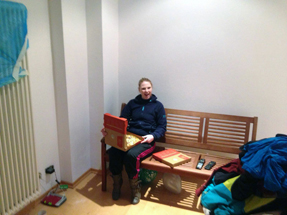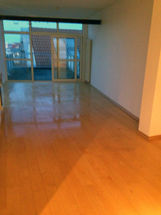 But what shall we do, there are heaps of things to get stored with our parents - either in Bad Liebenstein or in Meißen and it seems an endless challenge. The last weeks appear more like a blurry something of getting up, starting packing, carrying boxes, store all that stuff, disassemble furniture, eat and sleep. However - at some point we finished and all the not sold furniture and about 100 boxes are stored. Thanks a lot to all the helpers especially to our parents and as always to the most faithful and hardworking helpers Alex, Koppi and Jeanine.
This is a huge thank you to all of them.
On Monday, 08.02. we were supposed to return the key of our apartment in Erfurt, not without the landlords wishes for some cleaning of the bathroom. Initially she told us to leave it like it is, because on that particular Monday some builders should come. Because of that we were very late and had a very quick lunch with Thomas's family in Bad Liebenstein and finally packed all our stuff - a bit in a hurry.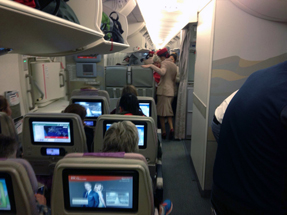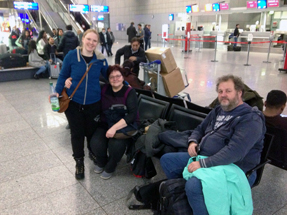 It was more like throwing stuff in the backpacks than a well thought through packing. As we have left everything behind - all that didn't found space in our luggage - we are not only highly embarrassed of, but of course we feel also very sorry!
Anyway - we needed to start to Frankfurt/Main, departure is at 20:30. The trip there was unproblematic, so we could check in on time 18: 30h. To say goodbye is never easy, but we kept it as short as possible to not cause to many tears. Behind the security check and at the gate it felt like a first short moment to breath deep in. All of the sudden it hit us like a truck: it was now time to leave Germany behind.
Sighting land! We feel like very tired explorers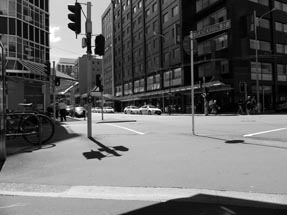 On Wednesday 10.02.2016 at 4:30 p.m. we arrived in Wellington, New Zealand. Behind us uncounted hours somewhere in between being awake, waiting at a Terminal somewhere and getting entertained or some sleep in the plane. Fortunately, there is a quite impressive entertainment program on board of modern planes, so you can spend your time playing, listening to music or watching TV, Movies or Series. Nevertheless, the flight from Dubai to Melbourne was like a tough chewing gum that stretches until you can hardly stand it anymore - or sit on the seats. Nevertheless you forget the tortures as soon as you finally touch ground at the final airport. Everyone had to fill out an Immigration Card on the plane and tell the authorities what you carry in your backpacks. The main focus is on animal products, food, camping accessories, but also medicines and bee products. In the arrivals area, our hand luggage was tested for food. The following costums check was totally uncomplicated: we had declared everything honestly and only a stamp in our passport later we were finally immigrated to New Zealand. We went over windy hill streets and through a busy tunnel into Wellington city center with a shuttle bus and checked in into our hostel. To make the start as easy as possible, we booked the first two nights in advance in the Nomads Capital Backpackers.
Our room was quite busy the first night: two Swedish girls, a German guy from Naumburg, and a South American, who made himself very rare. After the first free dinner (an incredibly sharp meal) and the first beer (necessary to survive the spicy food) in New Zealand – we took a little walk against the upcoming tiredness. On our way we popped into a supermarket (New World) to have snacks for the next days and to spend the first NZ dollars. After a good chat with our german roommate, we finally went to bed.
Still organising ourselves
We slept surprisingly good the first night, probably because of the stressful last weeks and exhausting trip round the world. Our first full day in New Zealand we had pancakes - it was included breakfast at the hostel and actually meant: a bucket of prepared dough (more flour than milk/water or eggs), three cooking places and two pans. About 30 other backpackers fought for a pan or a bit of dough or whatever. After this extensive meal we started very concentrated concerning the most important topics: a cosy campervan home, a NZ bank account, our IRD (tax number) and SIM for our phones. We made an appointment at a ANZ branch for Friday afternoon to open a bank account. After that we had to send our first letters back home: Thomas forgot to give the vehicle registration certificate of our german car to his parents.
We talked to some campervan sellers and found out how to apply for our IRD number. But all of the sudden we had our first major problem to solve: we booked two nights at the hostel, but after that it was totally booked out. Like every other affordable accommodation in Wellington. Even couchsurfing didn't really help. After our dinner which wasn't that sharp this time we got to bed and needed to wait for the next day to bring some solutions.
An unexpected journey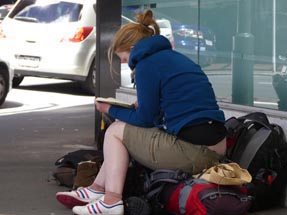 That night was crazy!!! One of our new roommates was a little…lets say strange: She stumbled and rumbled into the room at about 3a.m., tried to do something at the power points, mumbled some unrecognisable things and all of the sudden turned on the lights. While everybody was scared of the sudden invader and her actions she asked all of us sleepy people what the hell was going on here: she could not charge her phone. What the heck is going on with you, everyone thought. Obviously she was quite drunk, but one good thing: She disappeared early in the morning so noone needed to deal with her any longer. A fun side story: every girl sleeping in our 6 bed room had a nightmare about her that night. Because of that nightly action we slept way to long, organised ourselves and came to late late for our pancake session. And still there is no bed for us in Wellington. What now?! There is only one alternative: going to Tauranga or Auckland by bus to have a look for a promising campervan.
We talked to the seller and left the hostel to find the bus stop and jump on the bus to Tauranga. It took us 30min with all our stuff, but we made in in time. So did not the bus. After calling the company we finally knew that the bus tranfer for this day in that particular direction was cancelled. So we called the seller again and after that we booked a trip to Auckland, departing at 9.45 p.m. Alright - we would spend the night in a bus, arriving in Auckland the next morning: problem solved.
Ok, so we we had to spend the day in Wellington like vagabonds with all our stuff. But at least we were able to attain our appointment at the bank. Within half an hour, a super friendly Jayden (bank clerk) opened our bank account with handing over our brand new EFTPOS cards (EFTPOS corresponds to EC card in Germany). Wow. Amazing! That was simple and uncomplicated and once again the New Zealanders stand out for their casual friendliness. Afterwards we chilled a bit at an urban garden, organized some stuff, enjoyed cake and coffee and tried to get along with the new camera. At 9.45 p.m. we started our trip to Auckland with mana bus.
And so sudden ended our first visit to Wellington. We had to move on!
all adventures
0 comments
---


No comments so far. Don't you want to be the first one?