02/01/2018
Chiang Mai
Thailand
4.5 out of 3 ratings
It is gone already and the new year is here. Welcome 2018. But let's have a look onto the last year. What a turbulent, exciting and sometimes exhausting one. Time for a look back:
It all started with an ending and a goodbye. We sold our beloved Marty (campervan) and left New Zealand. Not before we earned some money and a lot of sugar by picking sweet cherries in Cromwell. Wow, one year of kiwi adventures lay already behind us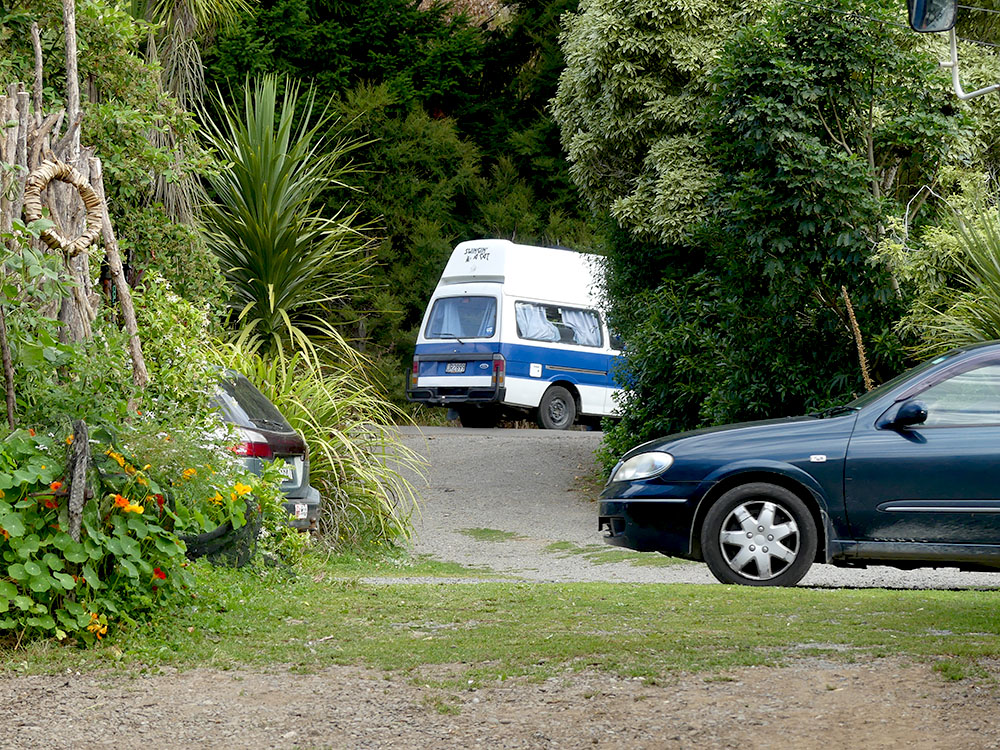 A whole
continent

to explore

Then we took off to Australia. In Melbourne we had the opportunity to built ourselves a new travel companion with our Cook Islands family. Fritzi, our Mazda E2000 campervan, was born. Five weeks of planning, cutting, sanding, sweat, screws and sawdust. What an experience to take the grinder and cut a hole into your recently bought vehicle's roof.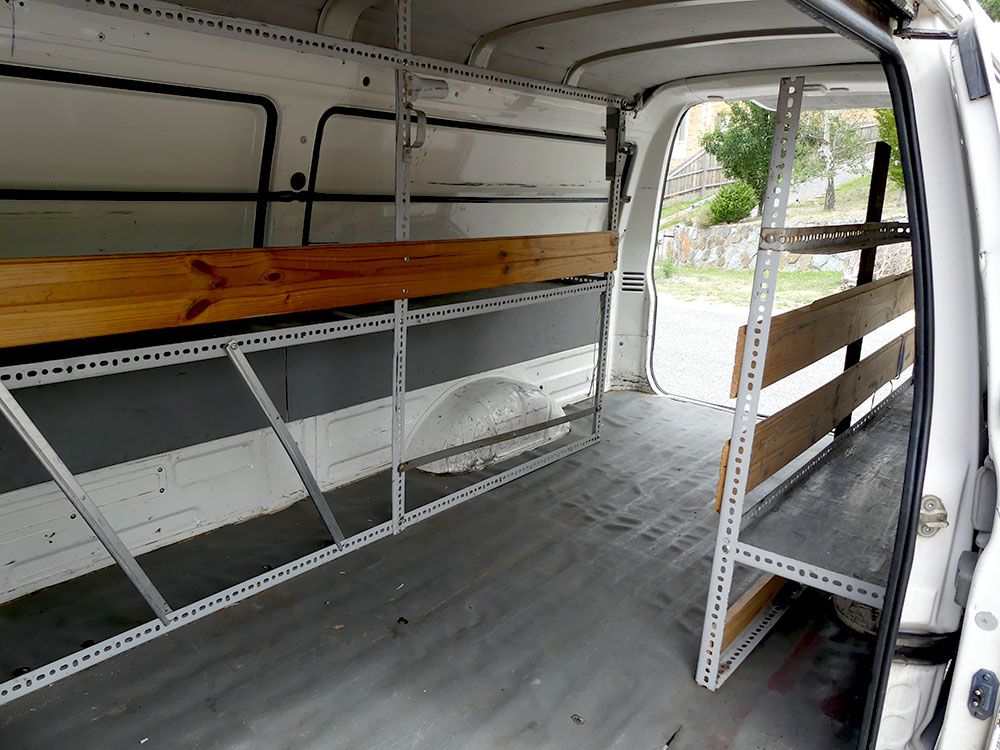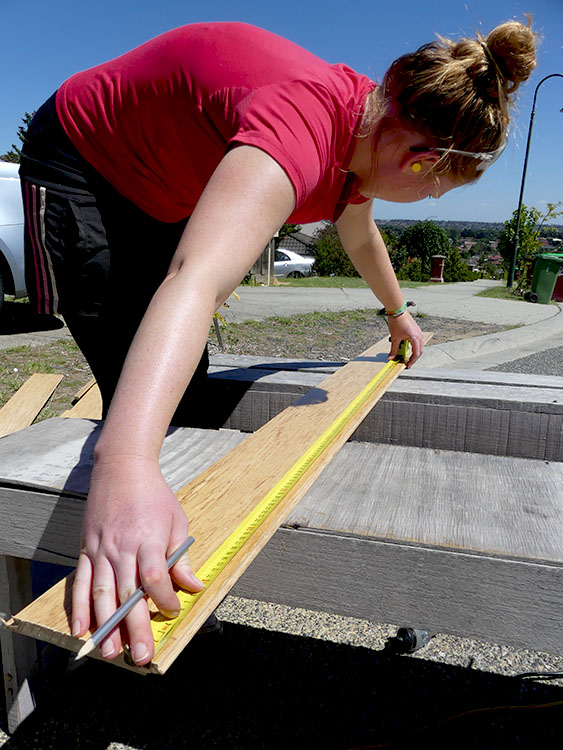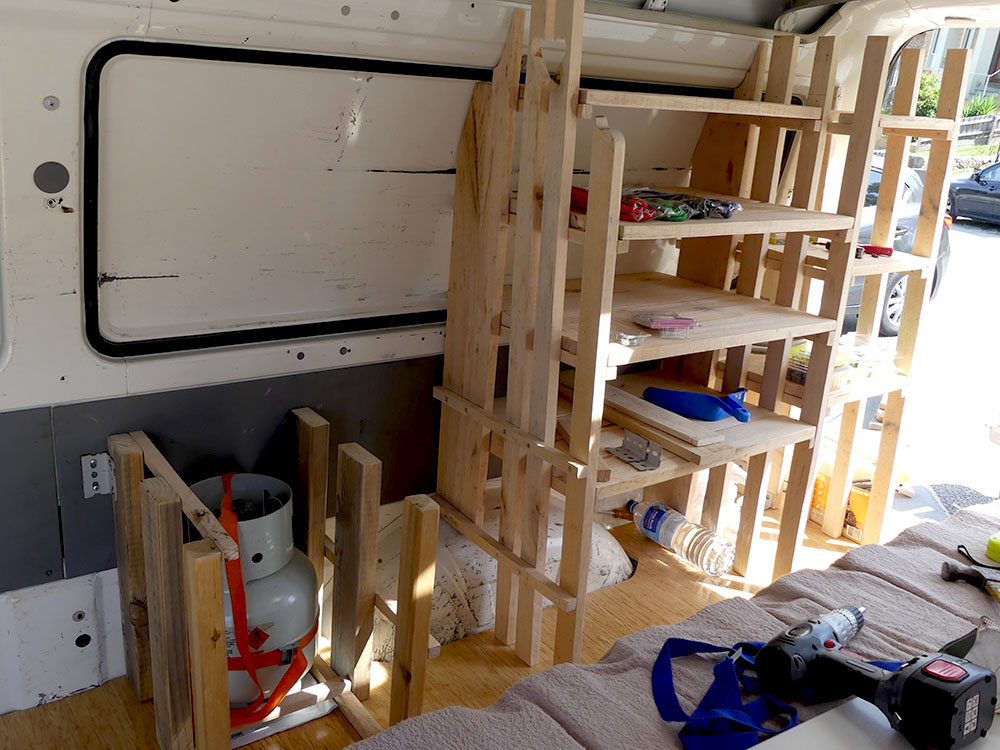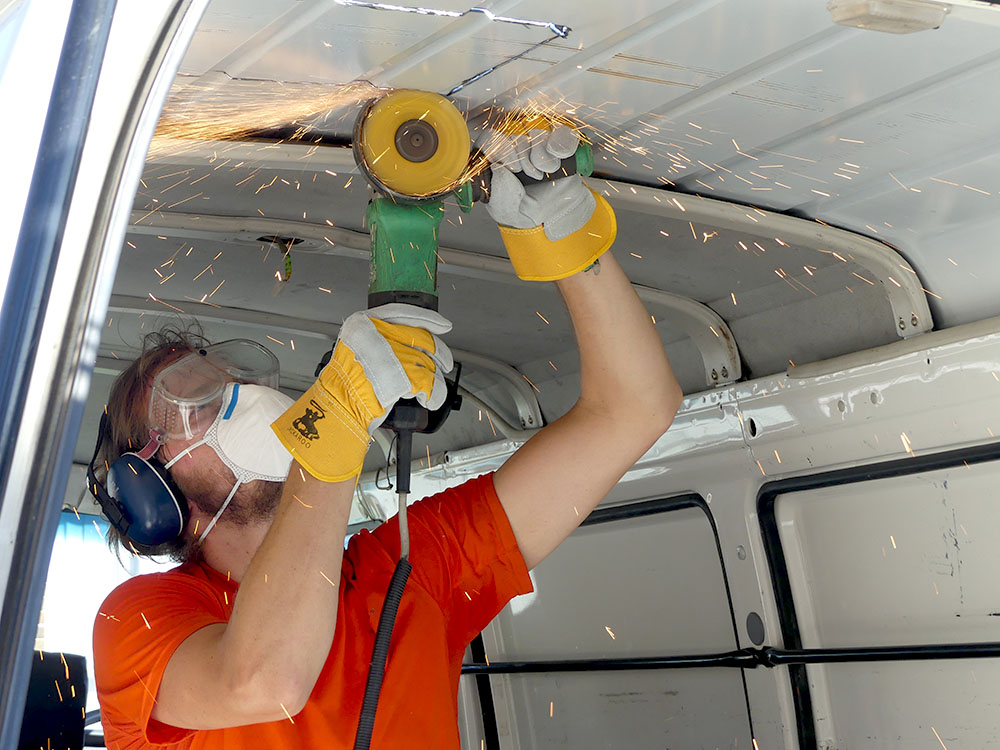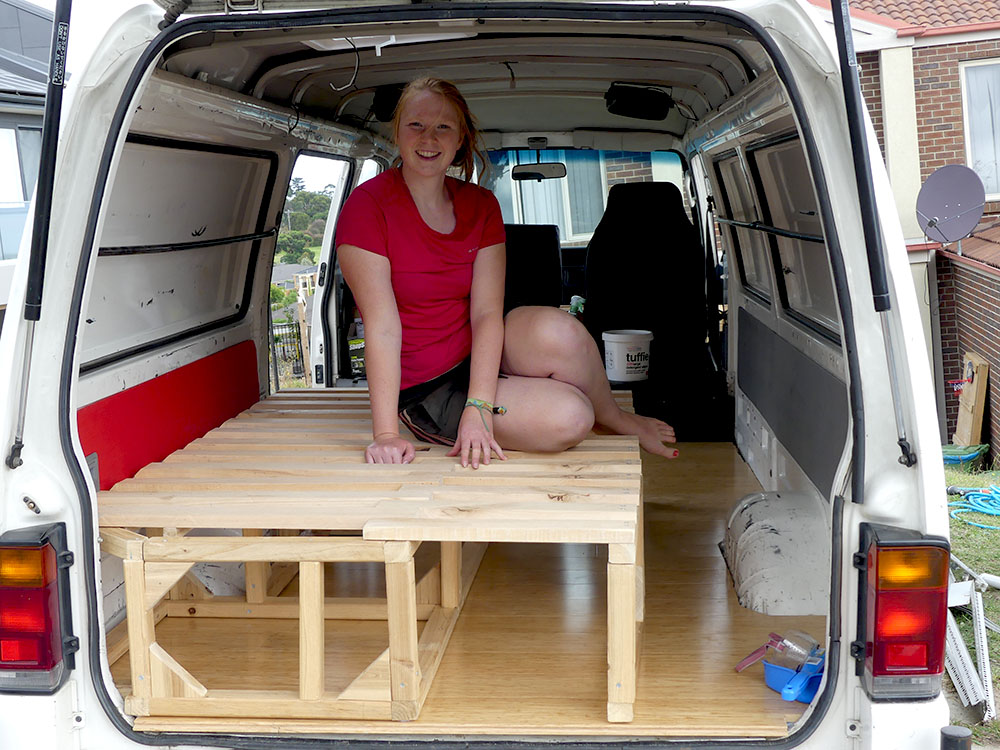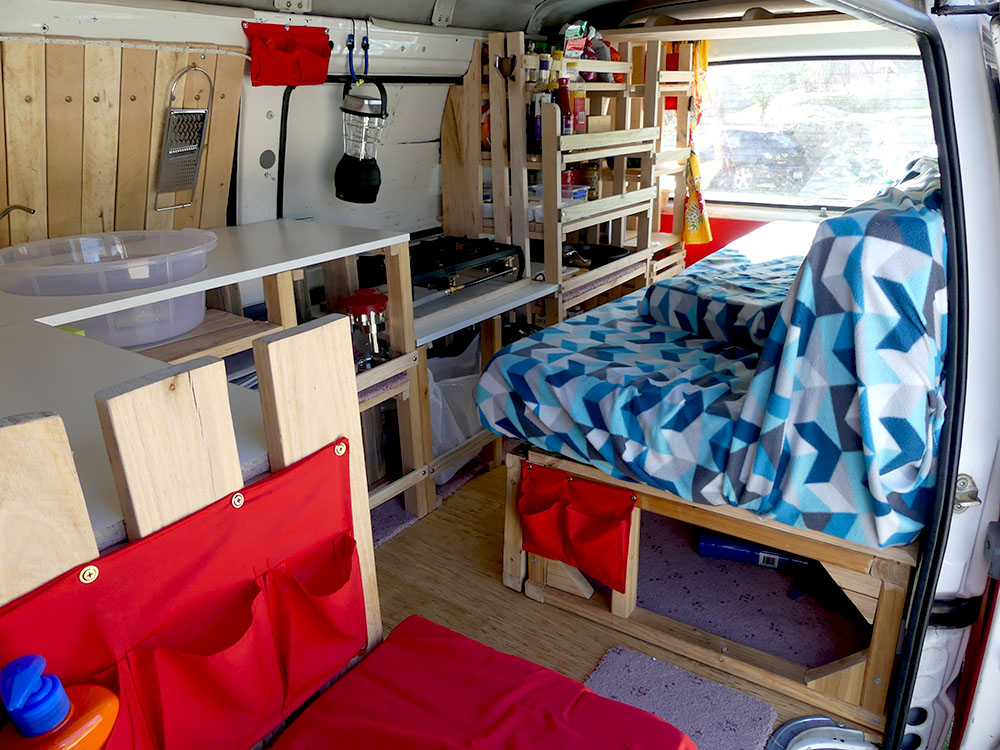 Fritzi was the mammoth project of the year. And the outcome is nothing to sneeze at. We are more than proud and happy. And if nothing else, we travelled more than 17.000km around Australia with him. He led us from Melbourne to Adelaide, than all the way through the Australian Outback to Darwin. Fun fact: the moment when your GPS tells you to go straight for the next 527km.
We found a little hideaway on Bali in the beginning of May. Just to get a little break from driving hundreds of kilometers a day - day after day. Yoga, extraordinary good food and time to digest what we've experienced. By the way - a big pack of postcards from Bali got lost. So, whoever didn't receive a card from us yet: Complaints to the Indonesian Post, please.
After that we started to explore the eastern rest of the continent. From Darwin up to Cairns, just into the Daintree Rainforrest and of course with an amazing snorkel trip at the Great Barrier Reef. What a spectacular underwater world, but unfortunately highly endangered!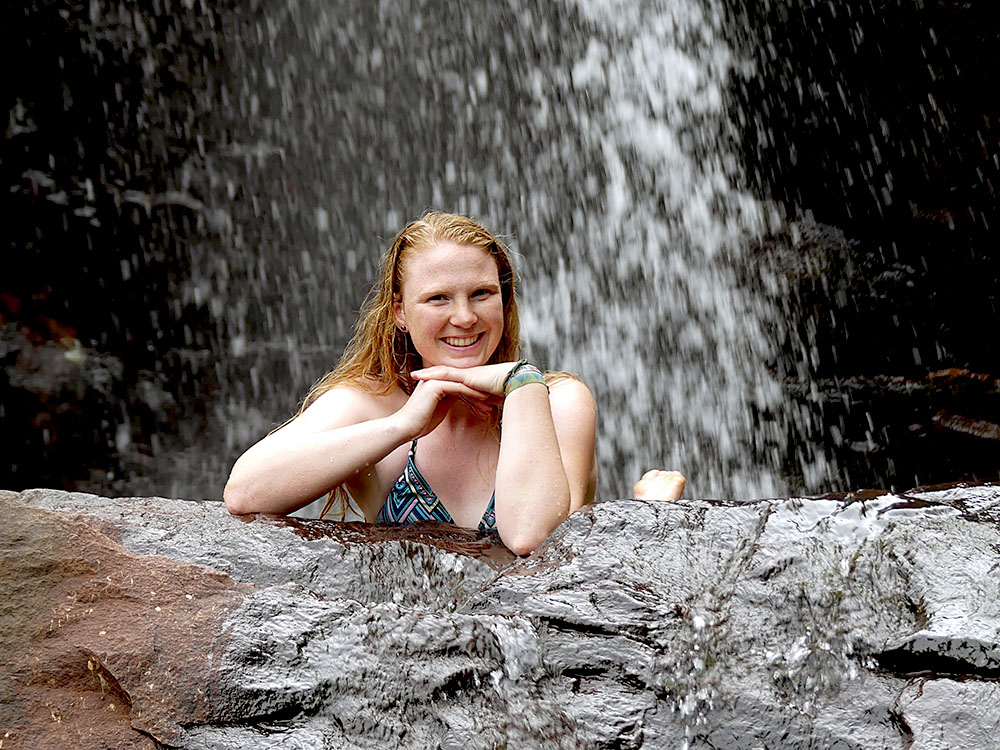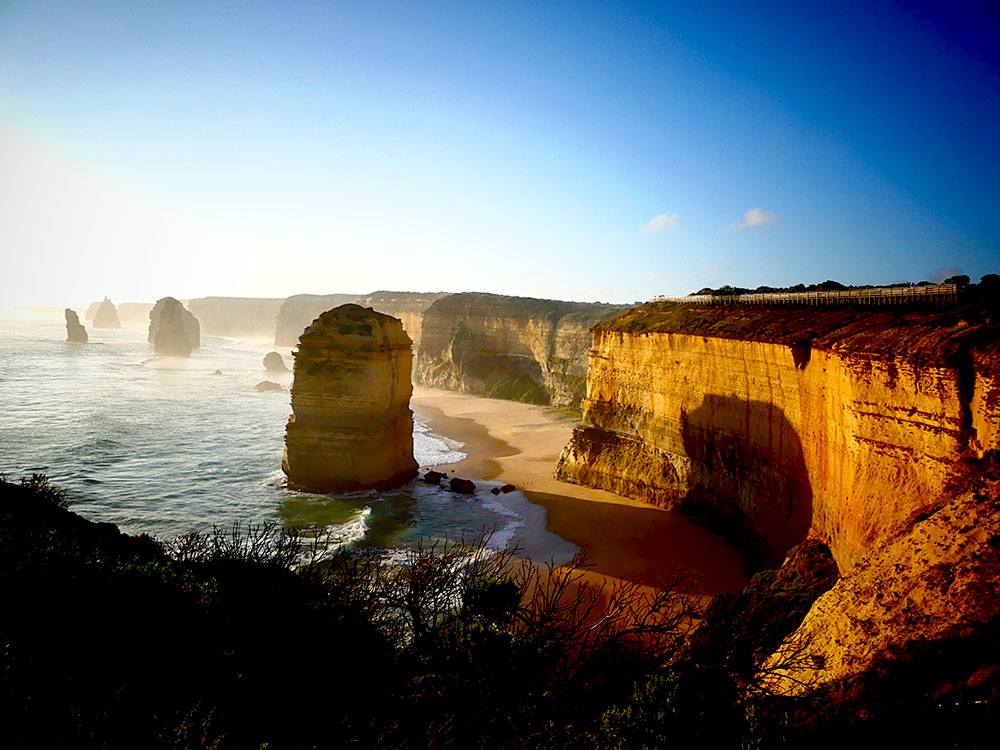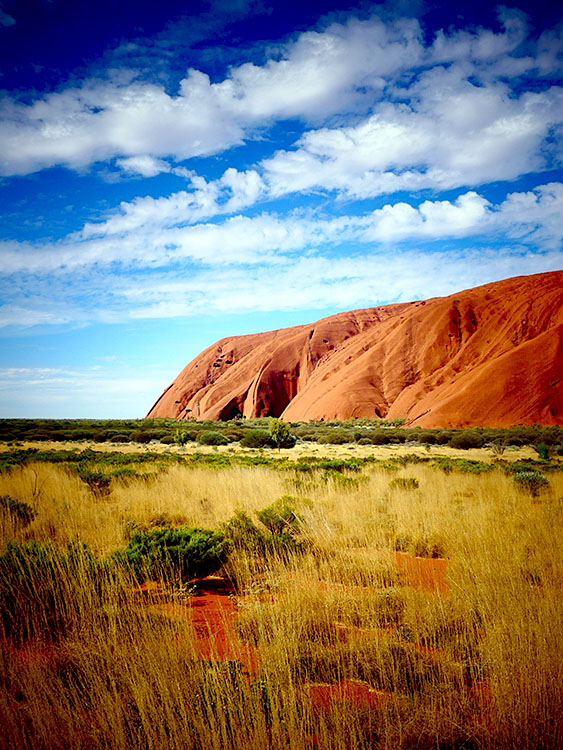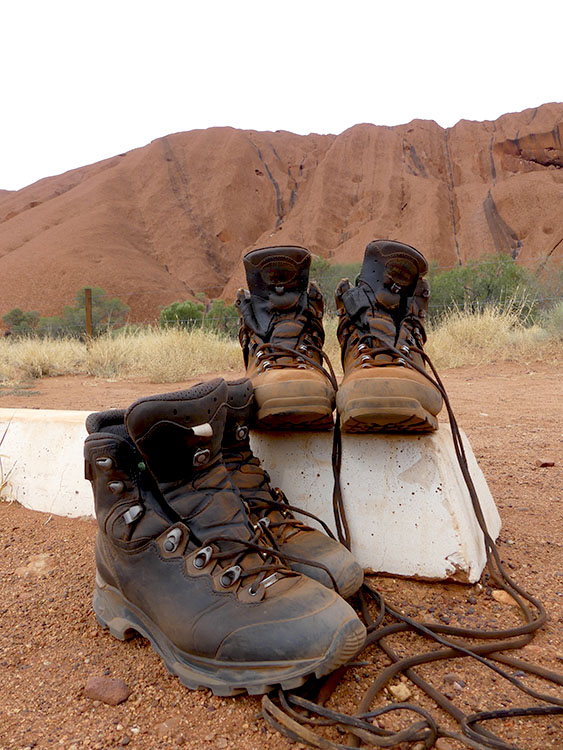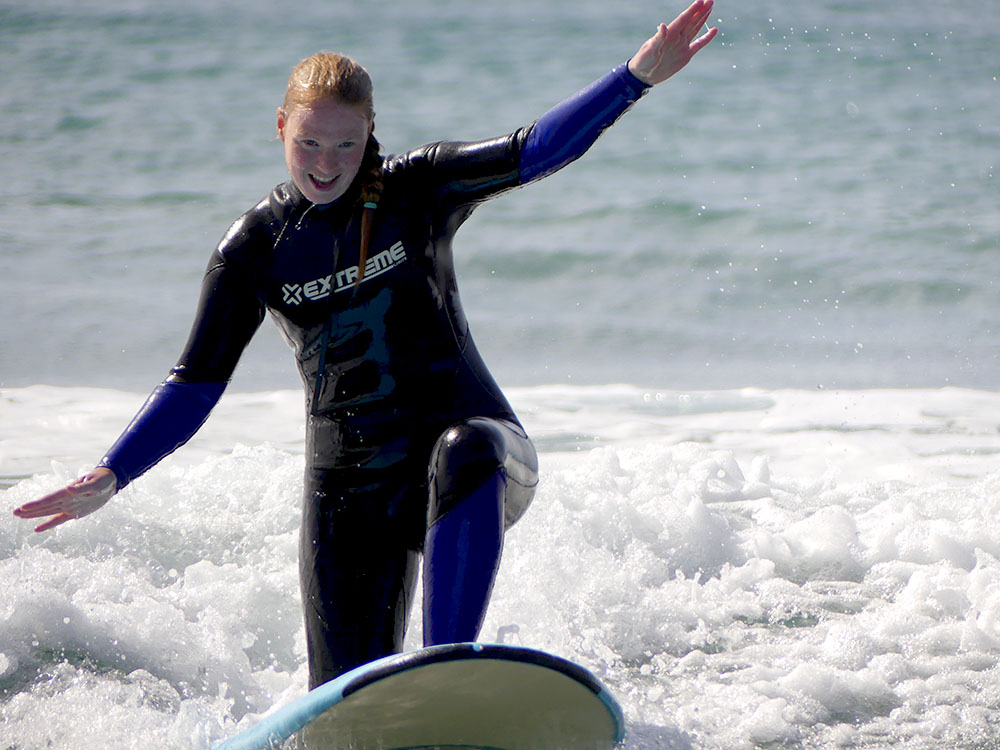 tastethecultures

originates

Than we cruised along the East Coast to Brisbane, visited several National Parks and explored the unique wildlife. We couldn't really enjoy Surfers Paradise and the rest of the Coast, because it was pouring. At the end of June we arrived at Swami's Yoga Retreat in Kenthurst/Sydney, our next workaway experience. It was there, where we calmed down from all the km's, found our way into the kitchen and started working on our Foodblog tastethecultures. Sanjay, owner of the place and son of the famous Swami Sarasvati (her Yoga TV show was broadcasted daily in Australia), trusted us with planning, cutting, preparing, frying, stirring, tasting, baking, decorating and serving. We loved to cook for the guests and us helpers. We loved to try out new things and learn from other chefs. We loved that people liked what we produced. And when all the guests kept asking for recipes, we decided to get the Foodblog started. From this moment we worked on this project every minute of our freetime - so in between doing yoga, chatting to the lovely friends we met and exploring Sydney.
Living on the edge of a
volcano
After the active period of (travel) rest at Swami's we came back to turbulent, when our buddy Daniel from Germany visited us in Indonesia.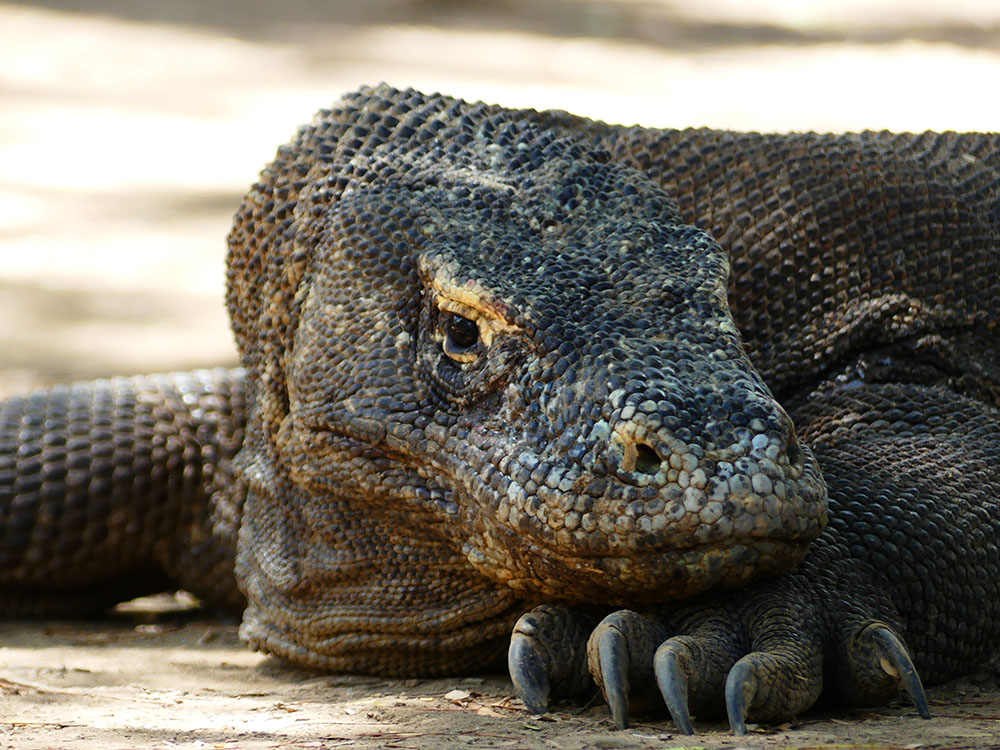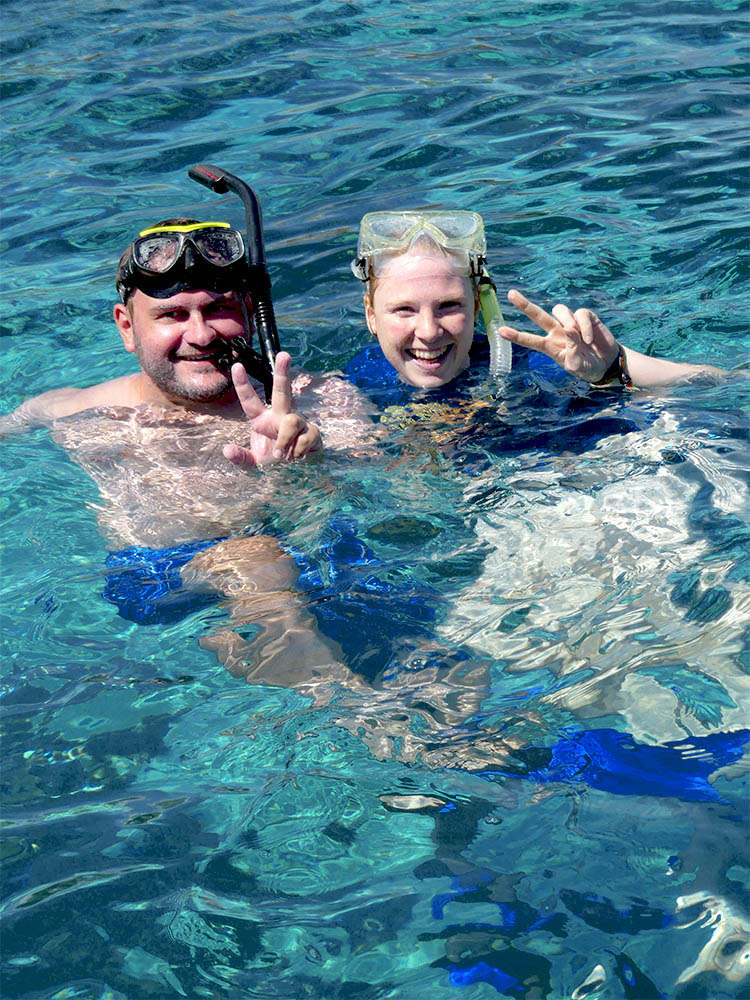 We climbed volcanos, travelled by train together with the locals, relished Bali and explored the Komodo National Park, to see the largest dragon of the world. To witness nature's powers on Bromo and Ijen volcano was definitely one the highlights this year.
Saying goodbye to Daniel in Singapore, we continued to Malaysia by bus. After Melaka and Kuala Lumpur we went on to the world heritage sites of Georgetown (combined with Melaka). It is worth the visit. Even if a more "different" workaway was waiting for us on Penang. For those who don't know this yet: workaway means 4-5h volunteers work for food and accomodation.
Back
home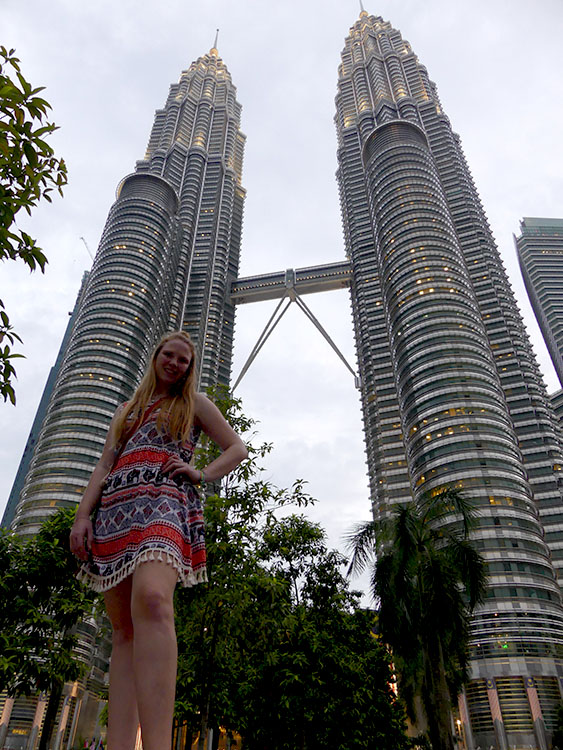 And all of the sudden: there is the 11th of September. And we are boarding the Qatar Airlines mashine to Germany. Five exciting, entertaining weeks of seeing friends and family. It was very special and we enjoyed to give and receive all the hugs and kisses, look each other in the eyes and spend time together. And it never ever got boring: We celebrated two big birthdays, the Oktoberfest (even if not in Munich, in Westerngrund) and the Wine Festival in Meissen. On top we spent time in our beloved Berlin, took a little sailing trip with Daniel (yes the volcano explorer) and enjoyed the variety of international food and good company of that city. Absolutely brillant.
Of course it was hard to say goodbye when we left the country on the 18th of October. Back to Kuala Lumpur. It took us a whole week to get over the jetlag and back into travel mood. We took the time to work on the Website Relaunch, which we hadn't found back home in Germany. And meanwhile we explore Kuala Lumpur and it's Chinatown.
Two souls

, alas! are dwelling in my breast
The next step: back to Australia, back to Sydney, back to Swami's. Our little Fritzi found its winter quarters there and needed new owners now. Again? Selling the loved home on wheels? Quoting our famous Goethe: "Two souls, alas! are dwelling in my breast". In fact we were shilly-shally if to sell or to keep Fritzi. On the one side there is a way to rent out your private campervan to private people and generate a side income that way. This needed a trustworthy partner in Australia, who takes care of Fritzi and all the paperwork. But what if something happens? Any accident, or if repair is needed? On the other hand we could sell Fritzi to leave nothing behind and take the money and go explore the rest of the world. It was a very hard one, as you can imagine. Fritzi turned out so good and we had just such a short time to enjoy him. So we had a little farewell trip to Wombatland (as we call it) and the rest is history. We found Reece and Faye are worthy new travel companions and take good care of our Fritzi. He is an Aussie and we want him to cruise the sandy roads of this special continent for quite a lot more times. Anyway, we left Australia with tearful eyes.
The
Show

must go on

On the 6th of December (day of St. Nikolaus in Germany - an important one in the pre-christmas time) the pilot took us to....Thailand. We arrived in Bangkok and made our way through to the multi million city by bus. What a culture shock. Coming from the peace- and mindful Yoga Retreat and being swept into the hectic, exhaust fumy noise of the city. Everything is everywhere. And there is a lot. Food, smells, cars, scooter and tuktuks. We needed some time to get used to that, but of course the tasty fresh fruit shakes helped a lot. Finally a country where they either offer some alternatives to cow milk (as Bianca is lactose intolerant) or just don't use diary products all the time. That was what annoyed us in Indonesia or Malaysia. After a few days we cought up with our french friends Mimi & Gaël who came from New Zealand via Kuala Lumpur. After not seeing each other for more than a year, we enjoyed exploring the city and its best food stalls together. Following this we made our way to Chiang Mai in the north of Thailand, with a short stopover in the old kingdom's capital of Ayutthaya.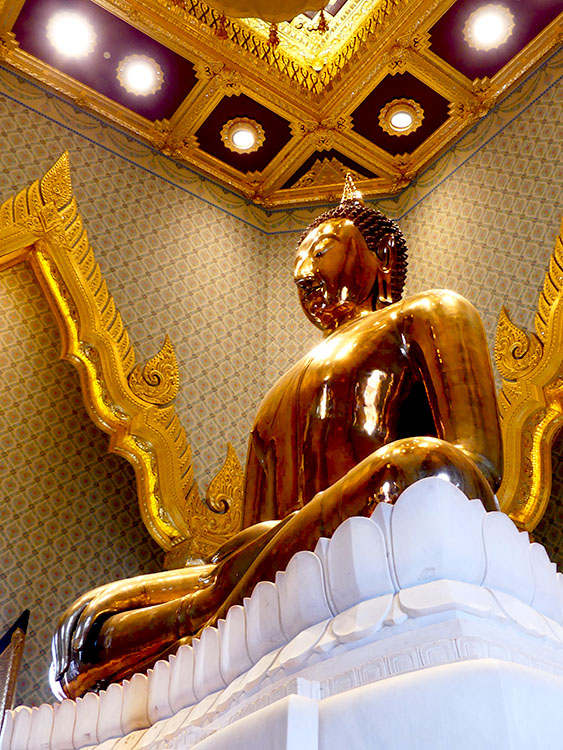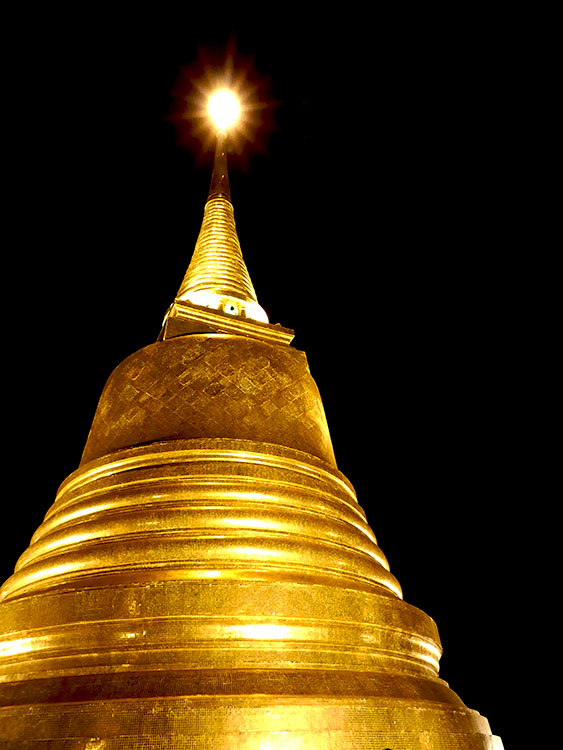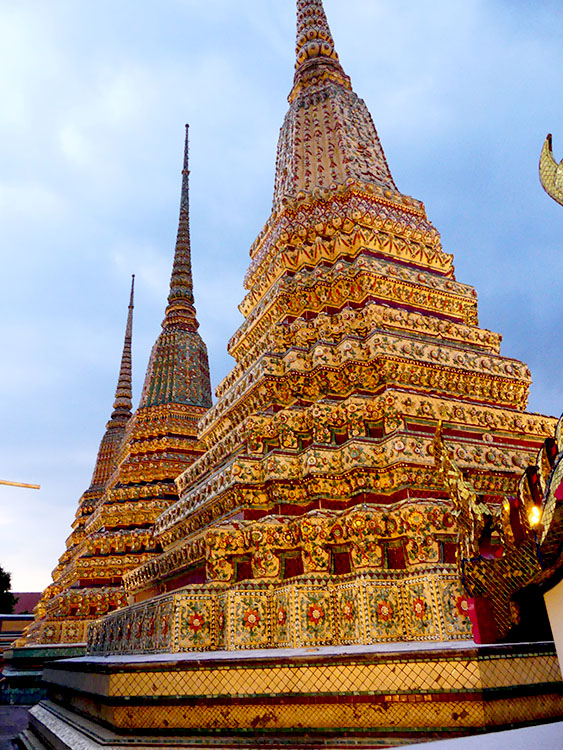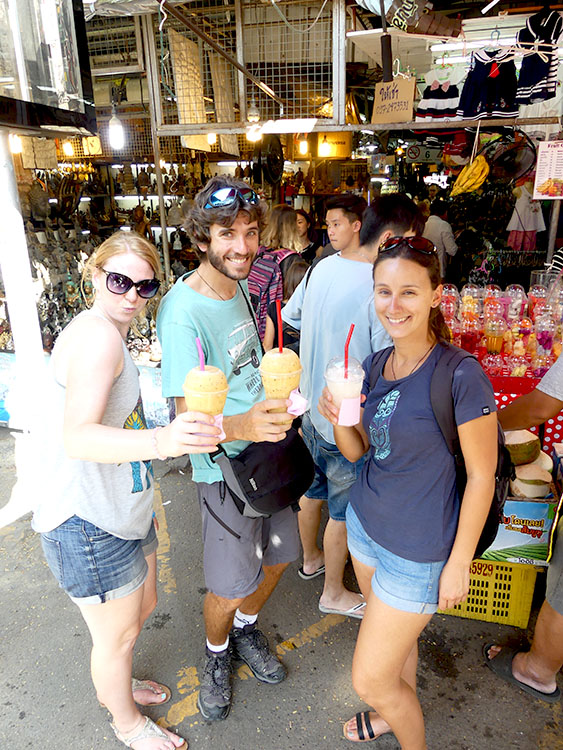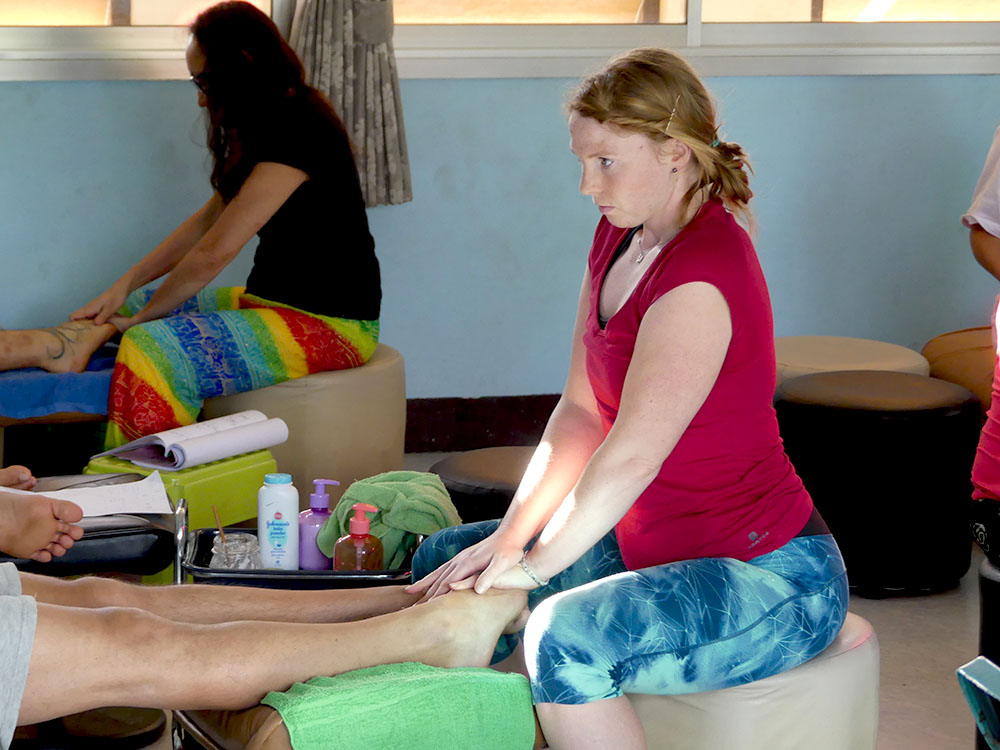 The joy of
reunion

and the pain of

saying goodbye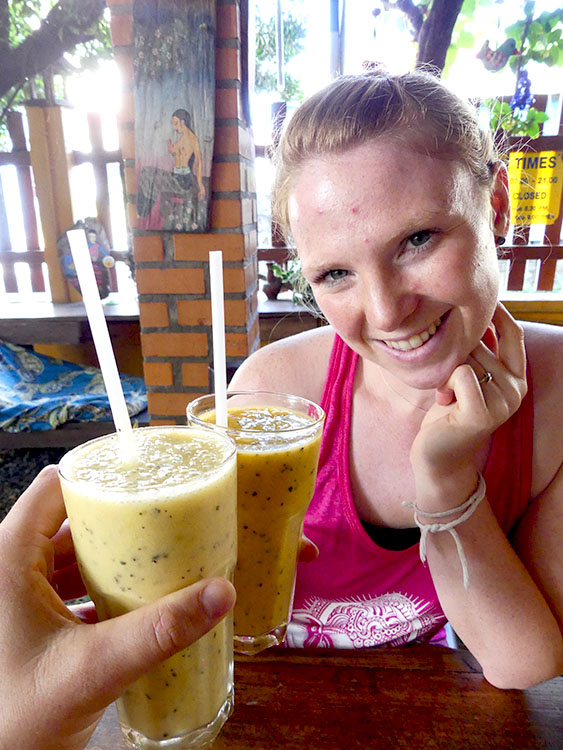 Those two companions joined us in 2017 as well. We've found new, good friends. We enjoyed the time we spent together and we had to say goodbye to them, too. It is a part of travelling. But we are confident: as hard it is every time, we know we'll see each other again.
This is the lesson we've learned (one of them). Every chapter ends and makes place for a new one. "Who knows what it is good for" – this wise words are a foundation of our life more than ever. That's how 2018 (or 2561 in buddhist calender) starts for us. We have an idea of countries we'd like to visit, but we also keep open for ideas, thoughts, people who influence - or better - inspire our way. There is no plan as good as not to be thrown over.
Do you wanna tell your
Highlights or Lowlights 2017?
We are curious. Whoever would like to, please feel free to write us a comment about what touched you. Both good and/or bad. And what are your plans for 2018? Any upcoming trips. Yeah? Where to? Or do you plan to learn something special? Tell us...
all adventures
0 comments
---


No comments so far. Don't you want to be the first one?