Balkans roasted eggplant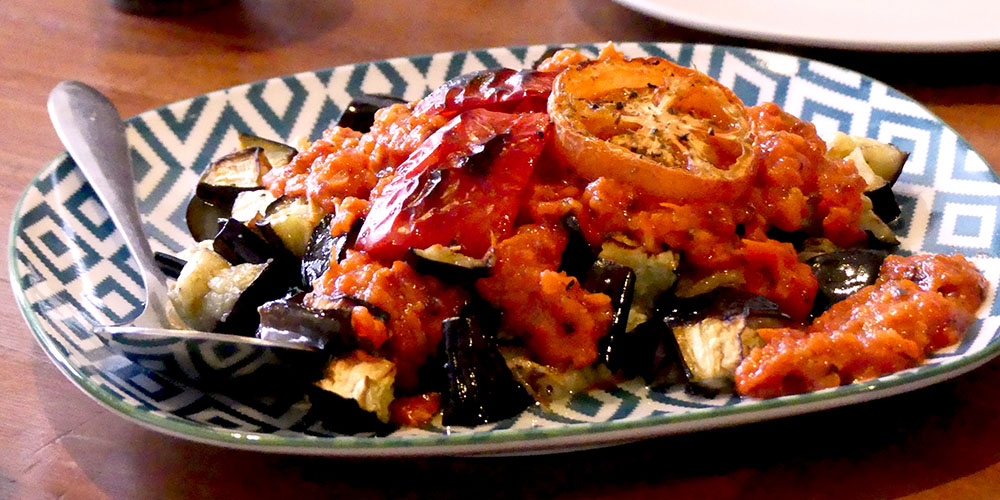 These roasted veggies are super delicious and soo easy to prepare. Most of the work will be done by the oven anyway. The roasted eggplants are perfect as a side dish or to vary your salad. Easy done and intensive in taste
11/11/2017
Australia
sidedish
Sydney, Swamis Yoga Retreat
difficulty
preparation
baking time

45
min
temperature
ingredients
2 Eggplants
4 Tomatoes
2 red capsicum
1 tsp dried oregano
Salt, pepper
step by step to pleasure
Preheat the oven at 200°. Prepare 2 baking tray with baking paper
Wash the veggies thoroughly
Cut the eggplant and capsicum into chunky pieces, the tomatoes into slices
Spread the eggplanbt and capsicum onto the first baking tray. Put the tomatoes on the second tray because they have to stay longer in the oven
Spread salt, pepper and dried oregano over the veggies
Capsicum and eggplant should roast for 20 minutes. Try if the eggplant is soft enough and the capsicum should have gained a nice dark colour partially
The tomatoes can roast for 45 minutes, until they have a nice colour
Arrange the eggplant on a plate. Put a piece of capsicum and tomato aside for decoration
Put the roasted tomatoes and capsicum into a bowl and blend with the stick blender into a sauce. Season with salt and pepper
Spread the sauce on top of the eggplants. Decorate with the capsicum and tomato

hints & clues
If available make use of the grill in your oven to give your veggies that extra roasting flavour and colour. Just the last 5 minutes...

Et voilà enjoy your deliciousness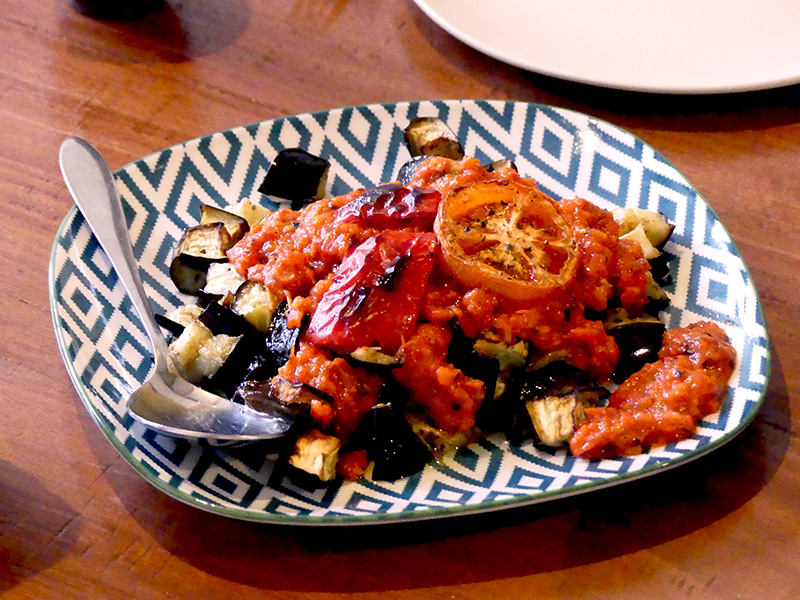 Have fun and come back for more!
If you'd like to share your cooking with us, tag us at Instagram: @tastethecultures
0 comments
---


No comments so far. Don't you want to be the first one?